Home | Showcase | Tutorials | Links | Forum
---
Come on out and give it a try! We have Xmods and ZipZaps for beginners to use in all our events. We use the Giro-Z Lap Counting System to make races fair and fun! We also reward the hobby side of the sport and have prizes for the best looking and most unique functional cars. Event and door prizes include complete customized cars, starter kits, lithium kits, batteries & chargers, modding tools, cases, and more!
Extra Wide T Track
2 RCP Wide L Drift & Race Tracks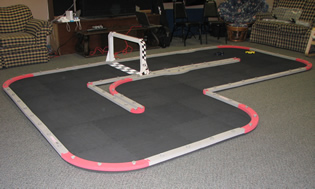 Mini-96 Track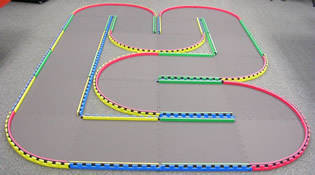 General Rules:
Registration - Every racer must register each car that they plan to race. We will need a list of all modifications in order to place your car in the appropriate class. Cars speeds will be checked with our Tamiya Dyno and recorded. All of this info, along with a picture of your cars and race records, will make up your racing profile.

Lap Counting - We will have the laps counted for all racers with our Giro-Z Lap Counting System. Giro-Z transponder connectors are required for all tournament races. These can be purchased and installed for you for $5 per car.

General Conduct - This is a family friendly club. We invite the whole family out to our events, often offering opportunities for all ages and experience. Offensive language and disrespect will not be tolerated by anyone. We expect all drivers to treat each other with courtesy and respect. Please, don't touch other people's stuff without permission. Many dollars and hours have been spent on a lot of their cars and equipment. Do not walk on the tracks or abuse the racing equipment, etc... We offer this opportunity at no cost to the racers, please help us to keep it available.

Attendance - We will make two calls for each race, a 1st call and a final call. Racers that are not present by the final call will forfeit their race. Wins/Losses that result from forfeits will be recorded as part of your race record and identified as such.

Marshaling - You are expected to marshal your own car (please move it to the outside of the track wherever you have gotten stuck). Another driver may be nice and help you out or there may even be non-drivers available to marshal, but don't expect it. If there are others available to marshal please don't get upset with them if they aren't moving as fast as you'd like them to.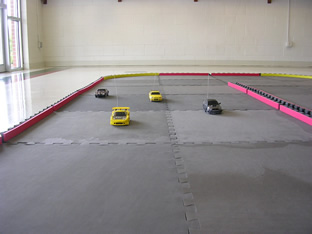 Racing Classes:
Open (anything goes)
Any Xmod, Mini-Z, or other equivelant

Every & All modifications accepted
Drag racing (indoor carpet & asphault, 80 ft), 20 lap races, & 10 minute endurance races
Xmod - Modified
Any Gen1 or EVO Xmod accepted

Any lithium kits or 5-6 cell mods accepted

Electronics upgrades (FETS, V 2.2, Woah Nelly, etc.) accepted

Any body, suspension, and drivetrain mods accepted

Any motors accepted
Drag racing (indoor carpet & asphault, 80 ft), 20 lap races, & 10 minute endurance races
Xmod - Stock
Any Gen1 or EVO Xmod accepted
All Radio Shack upgrades accepted
Any body, suspension, and drivetrain mods accepted
Stock FETS and electronics only
RS Stage 1 or RS Stage 2 motors only (Spinbrush modded motors accepted)
Any rechargeable 1.2volt NI-MH, or 1.25volt Alkaline (4 cells only)
Drag racing (indoor carpet & asphault, 80 ft), 20 lap races, & 10 minute endurance races
Xmod Evo Trucks (weather permitting)
Anything goes with Xmod Evo Trucks only
Outdoor obstacle course, 20 lap races, & 10 minute endurance races
ZipZap SE Cars
Mini-Oval & Mini-96 tracks, 15 lap races, 5 min. endurance races
ZipZap Monster Trucks
4x8 ft obstacle course, 15 lap races, 5 min. endurance races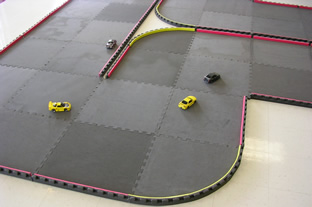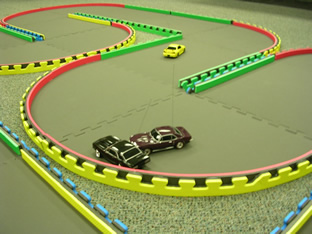 ---
Home | Showcase | Tutorials | Links | Forum